Adrian Wu SS 2012 Collection presented at LG Toronto Fashion Week.

credit: MARK O'NEILL/QMI Agency
As the late R&B; singer Aaliyah once proclaimed, 'Age Ain't Nothing But A Number' and this statement stems true in the case of Adrian Wu, who at the age of 18 taught himself to sew and in 2 years, stole the hearts and interests of Fashion insiders and appreciators.
Last week Friday at the Studio space of LG Toronto Fashion Week, Adrian Wu presented his highly anticipated Spring/Summer 2012 collection 'Creatures of the photons' to a room of industry gurus, well-wishers, and fashion insiders….talk about pressure. Set to classical music, played live by a string quartet, the room become silent as the first model appeared. Models wore high-heels designed by Wu at 8 inches high, and circular shaped head-dresses. Personally, we felt transformed, to a time when dressing meant, putting on a petty coat and a white powered wig in the period of Renaissance when all was extravagant.
Adrian has presented a very strong collection regardless of his age or training. He uses all aspects of design from architecture to graphic design. 'Creatures of the Photons' was inspired by quantum physics, a theme not obviously associated with fashion, but the idea that Adrian could associate science with fashion shows that he is an artist by nature. In an industry that is over populated with many un-inspiring fashion houses and lines, its nice to see someone with passion to create art in fashion. Adrian Wu will only become a stronger designer and business person as long as he allows this natural passion to continue.
We spoke with Adrian briefly after the show.
HerCastleGirls:
I understand quantum physics was the inspiration behind this collection. How did you bring style out of something so scientific?
Adrian Wu:
I like to talk about things I don't really know a lot about. I like to merge things. My art teacher said, "Good art or interesting art is when you put two unrelated things together." I think that is what sparked the idea of quantum physics, but I am fascinated by what hasn't been done and I do a lot of research.
HerCastleGirls:
That is very interesting. Tell us a bit more about the head pieces. I love the big proportion sizes. What was the idea behind that?
Adrian Wu:
It's supposed to be a representation of a black hole within science. I had actually sculpted it to look like when there's a rip in time, it's the pattern that occurs. So it represents the chaos theory, the chaos of the black hole. 
Adrian designed 8 inch heels for this collection
Having a chat with Adrian Wu backstage after the show
After the show, Adrian hosted invited guests at his new studio on Elm Street, Toronto for an intimate party. We were honored to be invited and it was a great opportunity to see his new collection raw, as art pieces. This way, you can see the movement & workmanship in the garments without the assistance of a model or styling.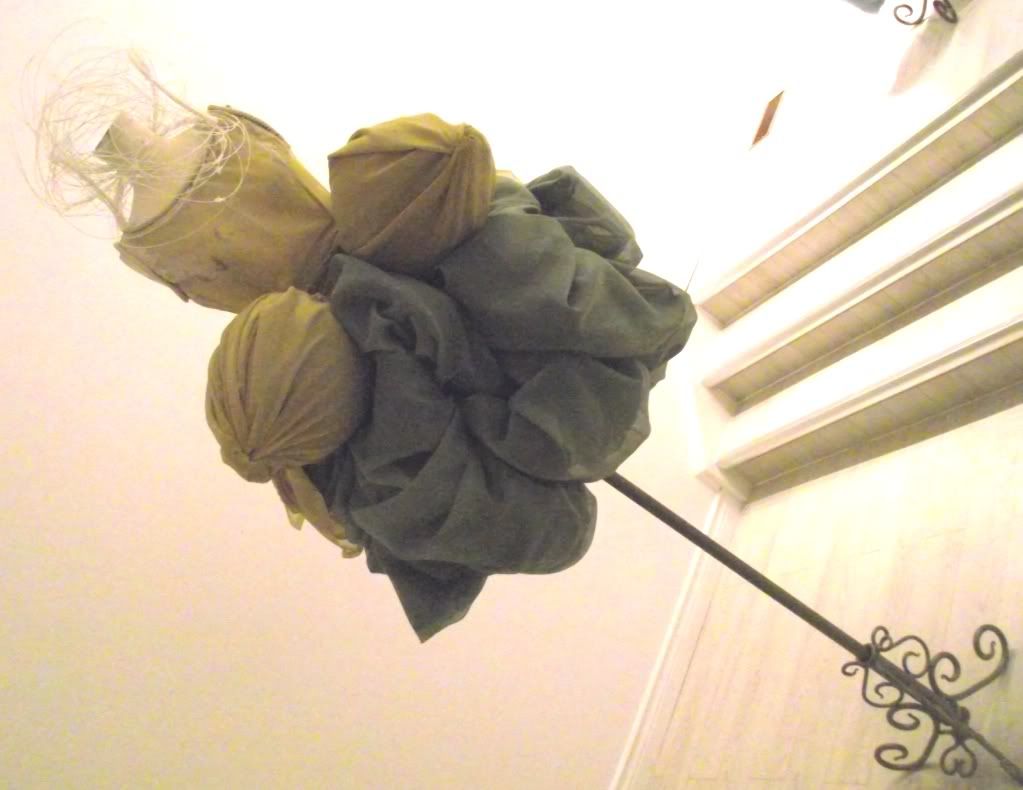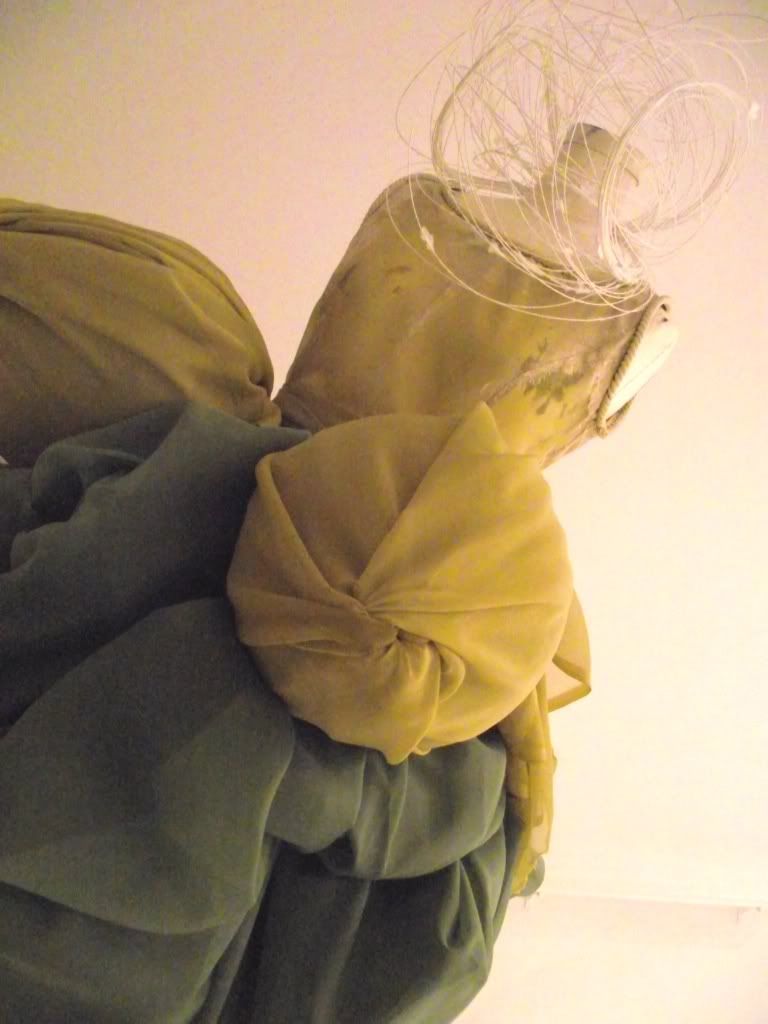 *Huge thank you to Adrian Wu's team*