Our favorite odd housewife Betty Draper is pulling a Katy Perry and doing a bit of color! Actress, January Jones has been crazy busy on the promotions trail talking about the "about bloody time" return of our favorite retro drama, Mad Men. Known as a lovely blonde, January is now sporting some pink streaks! We didn't know she had it in her! What do you think? We're okay with it. I mean, it can't be easy looking like  1960s Betty Draper 24/7. Her pink streak brings her to the year 2012, perhaps?
Its probably the right amount of pink, but we are curious to know what inspired her to make this move.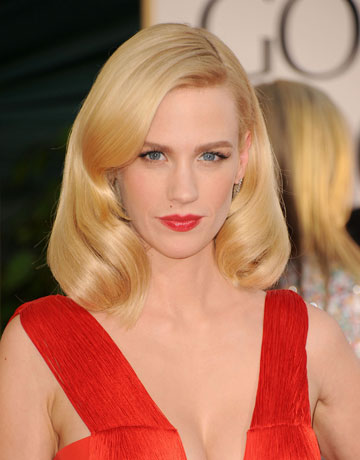 January Before. She almost looks TOO perfect here! Verra Glam, classic Hollywood!
Stilettos & Rock n Roll,