And what an interesting year it was. This year we saw celebrity scandal, Human Bravery, Human kindness, Sweet fashion and, unfortunately, sadness in the pages of newspapers and television screens. We thought we'd share our highs and lows with you in celebration of 2013! Cheers to a successful year everyone!
Best Dressed Red Carpet
Rooney Mara, Emma Stone, Gwyneth Paltrow, David Beckham, Daniel Craig, Ann Hathaway, Kerry Washington.
Fashion & Music Moment for Us 2012
The shOws, Greta Constantine, Meeting John Taylor of Duran Duran
 Celebrity Scandal of 2012
Tom Cruise & Kate Holmes Surprise Divorce, Kristen Stewart & Robert Pattinson Cheating Scandal, Lindsay Lohan is STILL a Problem, Lance Armstrong Doping Scandal
They Have Set Themselves Up For A Powerful 2013
Naomie Harris, Bérénice Marlohe, Katherine Duchess of Cambridge, Les Miserables Cast, Django Unchained Cast, Beyonce. 
Best Event of 2012
The Summer Olympics in London, 121212 Concert & The US Presidential Election
Favorite Blogger of 2012
Say Goodbye To Pop Culture Hit, Gossip Girl
Fashion & Drama, that was Gossip Girl. Sad to see the show go, but it went down with class and wedding bliss!
 Music of 2012
Fun, Rihanna, Carly Rae Jepsen, Psy, Gotye, and  We can't leave out Adele's Skyfall track….
Best Hair 2012
Ann Hathaway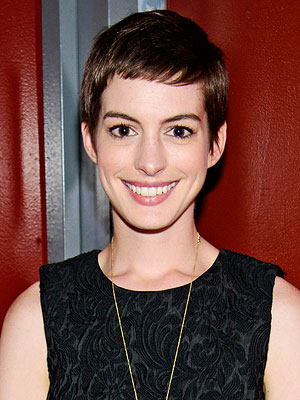 Unfortunate Stories of 2012
Hurricane Sandy, Mass Shootings, Aussie Radio DJ Prank Leads to Nurse Suicide over Duchess of Cambridge Hospital Stay
In Memoriam 2012
Whitney Houston, Etta James, Davy Jones, Jenni Rivera, Michael Clarke Duncan, Tony Scott, Andy Griffith, Nora Ephron, Dick Clark, Donna Summer, Adam Yauch, Mike Wallace, Sherman Hemsley, Neil Armstrong.
Fashion Stories of 2012
Michael Kors Went Public. Alexander Wang is the Creative Director of Balenciaga. Raf Simons heads to Dior. Stefano Pilati stepped down from Yves Saint Laurent and Hedi Slimane has replaced him. Change can be a good thing…right? I guess we will see in 2013.
Best Ch-Ch-Ch-Changes of 2012
Miley Cyrus
Most Inspiring Person(s) of 2012
President Barack Obama & Oscar Pistorius
President Obama fought to be re-elected. Oscar fought to be accepted in the London Olympics, not looking at his disability, but his his will to succeed, and he did succeed, leaving a strong impression on the world. We've learned not to doubt ourselves, but believe in ourselves. Cheers to 2013!
Stilettos & Rock n Roll,
By Carcia & Telly
Follow HerCastleGirls!