We know this to be true, some people are just gifted to create.
At the age of 20 years old, Adrian Wu is following a passion most would be afraid of trying. Adrian Wu is creating art in fashion.
A self-taught designer with a back-ground in graphic design is getting the attention of fashion insiders.
Adrian designs conceptual pieces that function more as exhibits then ready-to-wear, but after Telly and I checked out his collections through the years (yes, an entire 2 years) we saw pieces we'd wear to a cocktail party right now!
Fabric takes shape and movement in Adrian Wu's designs and after all dedication, passion and hard work, Adrian will be presenting his latest collection at Toronto's LG Fashion Week this coming Friday! We were excited to meet a young man so dedicated to his art, the way we are dedicated to the things we pursue. Design is not easy. It takes dedication, passion, hard work and faith in yourself to climb the journey to your dreams. Adrian has proved that and this is why he's one to watch! He's only just begun!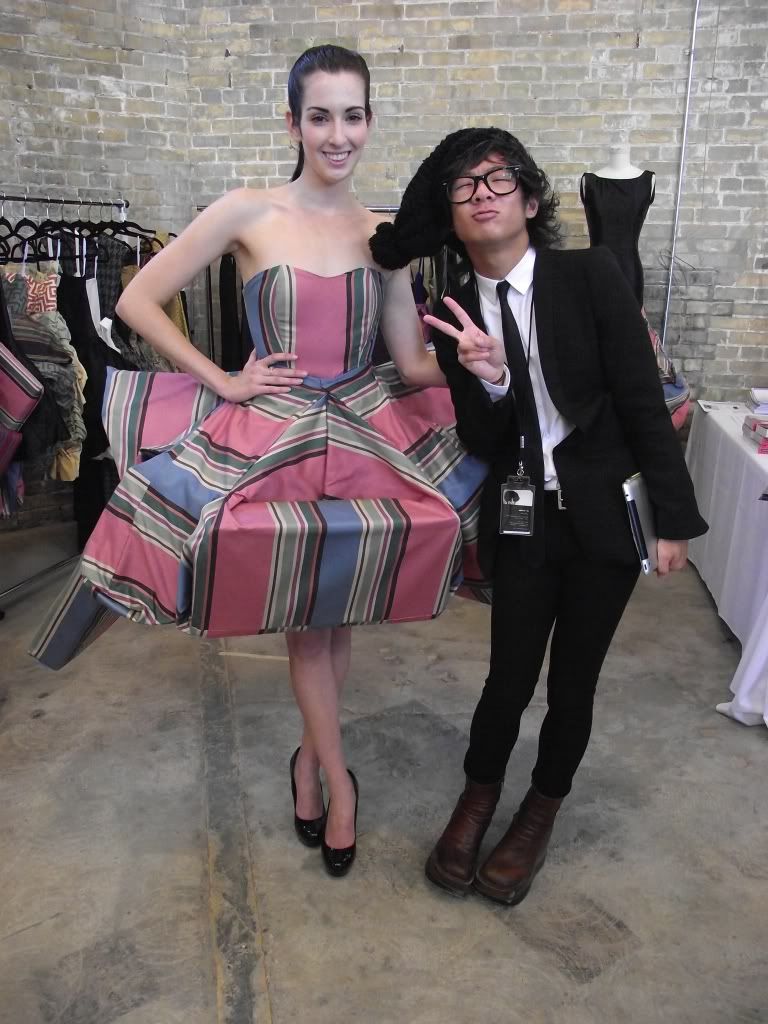 Adrian has a boutique and studio! Check out his website for more.
We will have more on Adrian Wu's collection later this week! Follow us on Twitter & Facebook to be notified of all the fashion goodness 😉
Stilettos & Rock n Roll,