She reminds us of one of our favorites here, Diana Ross.
Solange Knowles
is no longer just the little sister of hit-maker
Beyonce
. Solange has her own identity! Many my not know this, but Solange has written many hits for her sister including
Get Me Bodied
, and
Upgrade U
.  Although Solange is a talented recording artist in her own right, her look, fashion sense and bravery in style, made her the one to watch. She has recently
signed a modeling contract
(walking the catwalk during Milan Fashion Week this past January), and she is a co-owner in the
Deréon
fashion label with her big sister.  The fashion industry loves Solange for her persona and ability to experiment and do things differently. She's all about prints, shapes and colors! She is also a chameleon when it comes to hair styles, adding it to her overall look. A great inspiration for upcoming spring fashion! Take a peek at some of her looks here below.
They really are two different people. Solange chooses long braids and a turban over the usual straight long hair do' when posing with her sis, Beyonce.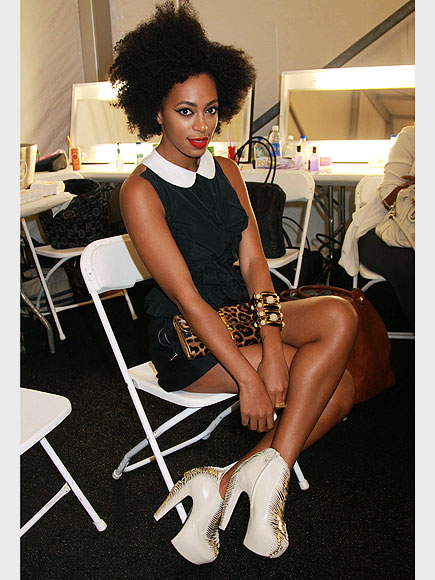 Prints & shapes
Showing off those pretty eyes, Solange cut her hair short. A direct opposite of the usual look of her counterparts in the music industry.
Solange worked this tricky look, which has failed on others such as Fergie from this years Grammys
We highly suggest looking for more looks from Miss Knowles. She inspires us to look at each piece differently and try unconventional styles.
Her fashionable adventure is To Be Continued.