Where were you in 1991?
We were kids, but we were made aware of a 3 piece band from Seattle who played dirty sounding music and if you listened closely, you could hear poetry from a young man's mouth. The band's name was Nirvana. His name was Kurt Cobain and 20 years ago he and his 2 friends Dave Grohl and Krist Novoselic made history together, releasing the master piece that is called Nevermind.
even back then, Kurt was WAY ahead of his time…..even though the geek glasses come in and out of fashion every couple years anyway.
Even if you don't like grunge music, you could never ignore the words from Nirvana's Lithium, In Bloom, and Smells Like Teen Spirit. Visually, the music videos also made a staple in pop culture & fashion. Alternative rock, Grunge, made a deep, meaningful mark in the world. To celebrate the 20 year anniversary of Nevermind's release, Universal Music is releasing a major reissue of the Nirvana album with 4 cds, a dvd, unreleased material, mixes, radio sessions and live recordings September 27.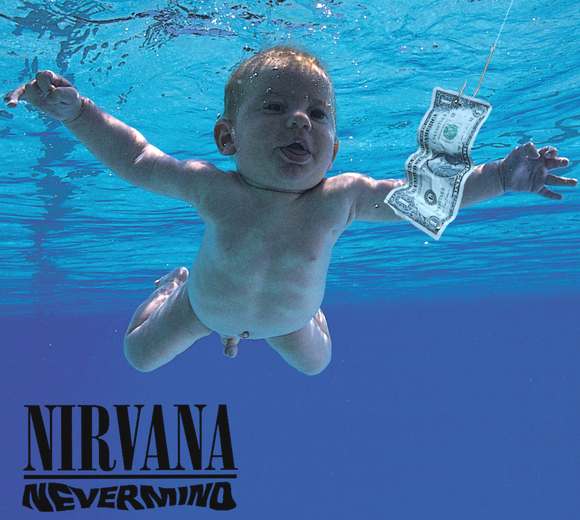 famous cover to one of the best albums of all time! Baby Spencer Elden was paid $200 for this historic shot!