Panicland Quick 5 with an HMV Shopping Experience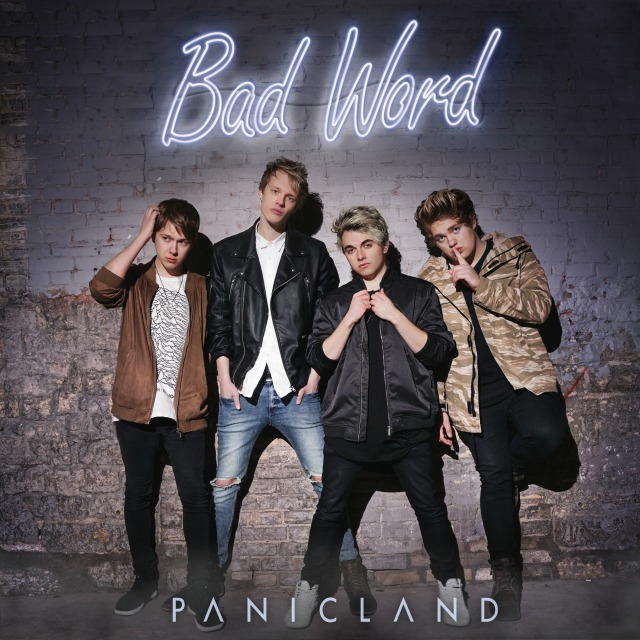 Winnipeg pop-rockers Panicland are making waves with their summer release Bad Word. The band consists of Braedon Basseo (vocals and guitar), Riley Basseo (guitar), Ian Willmer (bass) and Travis Hunnie (drums) are busy fellas! This month, they have been on morning TV, performed live at HMV's headquarters and went shopping with us! As musicians ourselves, it was awesome to hang out with the guys and chat about music while shopping for vinyl, CDs and books! It turns out that Panicland and HerCastleGirls have so much in common as far as musical preferences. Bon Jovi, Green Day, David Bowie, Etta James, just to name a few, were mentioned during our shopping trip! Yep, they know their music. Check out our Autumn Quick 5 questionnaire with vocalist Braedon Basseo. After the Quick 5, check out some pics we took while shopping!
Let's get the important question out of the way first. Do you like Starbucks? If you do, are you a fan of their seasonal coffees? (Maybe you fancy yourself a tea drinker?)
I sure do like Starbucks! I usually only get Starbucks in the fall so every coffee there is a seasonal coffee to me, haha. I think I'm going to go basic with this answer and say I love pumpkin spice (no shame)!
Tell us a bit about your fall fashion wardrobe. What do you enjoy wearing once it gets chilly that you can't wear in the summer?
I've been loving silk jackets with the embroidery on the back. I just bought one in Vegas which was a shame because you can't wear it in that weather! I'm obsessed with jackets so I have enough now to just wear all black underneath and switch up the jacket style every day. I've been really loving James Dean's style so I try to steal what I can from him… the boots, sunglasses etc.
What was your favourite Halloween costume as a kid? And how do you celebrate Halloween now?
Hmmm, probably Angus Young from AC/DC or Rocky Balboa. I got into character for about a month with each of those, haha. This year I think the band and I are going to be KISS for Halloween but I'm not sure how we'll show off the costumes yet!
Your latest single, Bad Word has really resonated with your fans. What is it about the song makes it such a favorite?
Thank you! I'd guess it's because this single came 100% from us – no outside producers or writers, which makes it more real. Kids are smart and they can tell if something is real or if it's just capitalizing on the trends. We wanted to rebel against the boy band label. I think it worked!
You are currently in the studio with Keith Harris working on new material. What has that experience been like and when can we hear more new music?
Whenever I go into the studio with someone I like to take it as a learning experience; forget everything I know and adjust to the person. I think it's important I step out of my comfort zone and challenge myself, which is what I love about working with Keith! The music we made sounds really cool and nothing like what we've done before so I'm pretty excited to put it out. We have dozens of new songs right now; we just have to time it out right!
@Panicland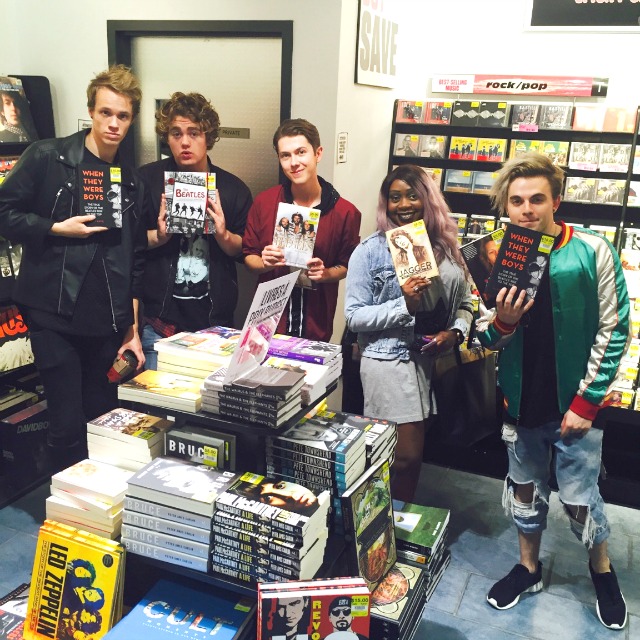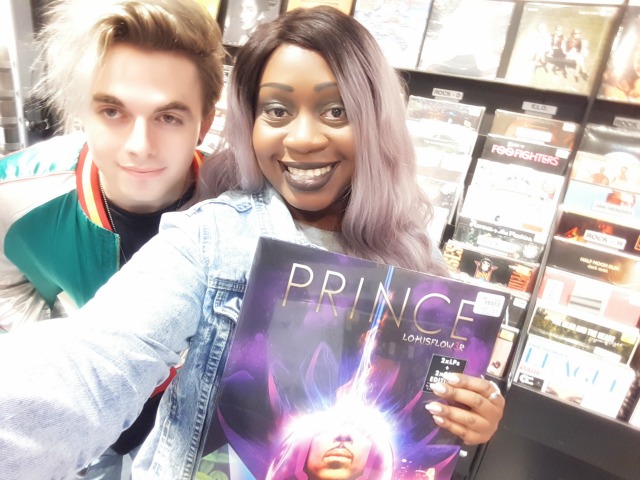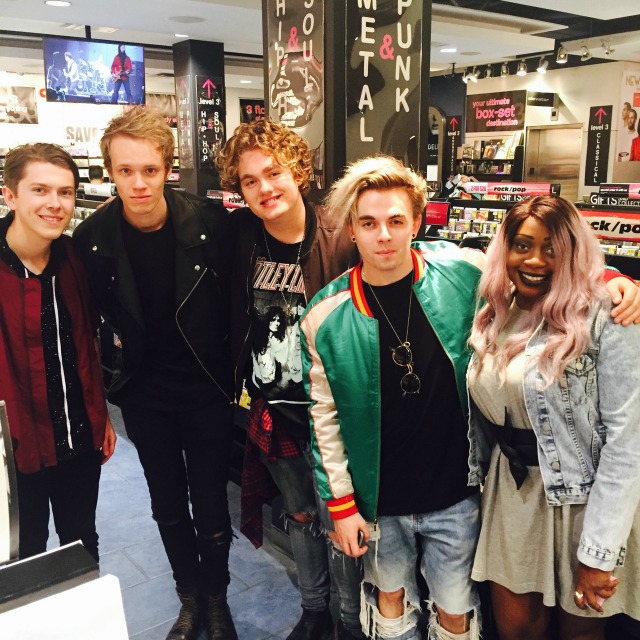 hercastlegirls