Quick 5 with The Faceplants' Lead Singer Dan Botch
Rock music is very much alive, thanks to some rockin' rockers out of Vancouver, known as The Faceplants. After touring and connecting with new fans, the band has built a strong fan base. Due to the buzz the band creates, they have worked with the likes of Juno award winning producers like Ben Kaplan. We love the approach these guys have to their music. There are no gimmicks, they just deliver strong, well-written songs. We were excited to have lead singer Dan Botch answer our Summer Quick 5 questions! Dan, along with his bandmates Garrett Ward, Graham MacKinnon, Paddy Spencer and Chris Wong have appeared and performed on the likes of Global News and CTV News. Check out our little questionnaire below!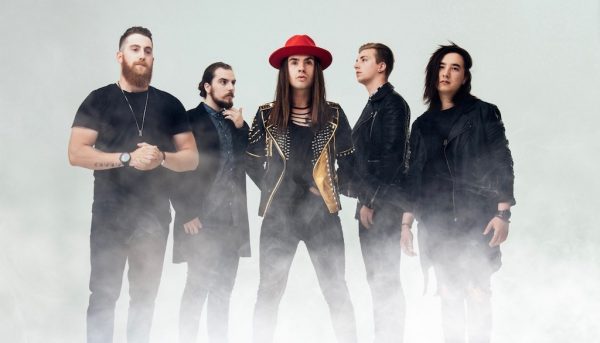 Favourite Superhero & Why?
Spider-man. 100%. Hands down. The first cartoon I ever watched as a child. I first fell in love with the 1970's version, then I religiously watched the 1990's re-boot. Great memories. I still YouTube that amazing intro every once and a while! It's a classic.
 If you could visit any place in the world, where would you choose to go and why?
Hmmm… I would have to say somewhere in Africa. I would love to visit a country where a complete contrast to our culture exists. One of the most amazing experiences of my life was when I visited South Korea, and gaining extreme perspective in a different country is unforgettable. The top of my list includes: Morocco, Egypt, the Serengeti and of course, the Congo!
If they made a movie of your life, which actor would play you and why?
Johnny Depp for sure. I mean, come on, spitting image right? HA!… yeah, no. Mr. Depp, for sure because his swag is out of this world. We're both big fans of the 'multiple necklace' look. Yea, I think he'd play a solid 'Dan Botch'. :p
It's a mild summer night on the deck with your best friends, what kind of music are you listening to? 
The two go-to bands would be Sublime, and Sublime With Rome, without a doubt. There is nothing better than a little Reggae and Punk Rock on a summer evening with the boys. All good vibes with my favourite craft beer!
Let's talk about your latest release and what you have in store for the summer of 2017
We are so very thrilled be promoting our brand new single, 'Who I Am Inside'. This is the most personal song we have ever written, and it's without a doubt, the most special song we have ever released. We feel we have truly found our voice and our identity with this song. It's about battling inner conflict and the fight to not succumb to defeat. It's an empowering song that dances between the dark and the light that's in all of our lives. We're stoked for you to listen… and we hope you are as pumped about it as we are!
Socials 
Instagram: www.instagram.com/TheFaceplants
(@TheFaceplants) Twitter: www.twitter.com/TheFaceplants
(@TheFaceplants) Facebook: www.facebook.com/TheFaceplants
YouTube: www.youtube.com/TheFaceplants
hercastlegirls