GIVEAWAY!!!! IDEALIA Skin Care by VICHY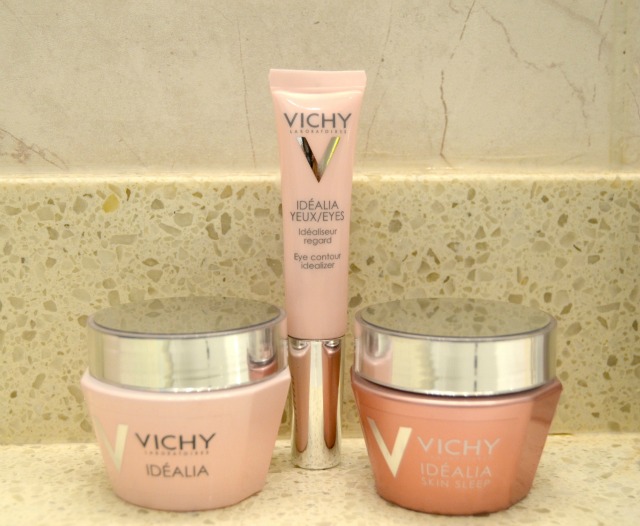 Get Excited! We have an amazing giveaway for HerCastleGirls.com readers brought to you from the lovely people at Vichy Laboratories. We are hosting a GIVEAWAY, where the winner gets a set of Vichy Laboratories Idealia skin care products. Idealia is a corrective skin care line meant to battle those early signs of aging. Yep, the dullness of skin, fine lines and visible pores. We had a chance to try the product ourselves and we made a product review video for you to check out. See our overall thoughts on the products below:
Entering the
VICHY Giveaway
is simple. The winner will receive over $100.00 worth of product!  Sorry non-Canadian residence!
This contest to open to Canadian residence only.
2. Tweet at @hercastlegirls with he hashtag, #IWantVichy
We will announce the giveaway winner 
February 11th, 2016
!