Fashion Trend: Onyx Jewelry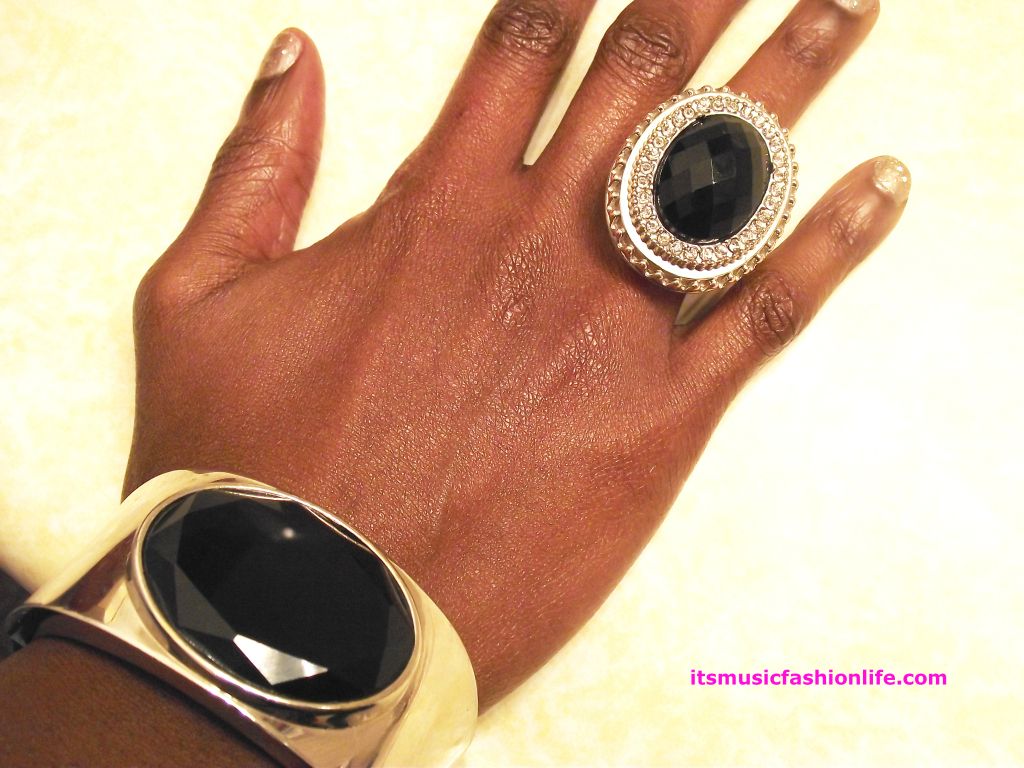 My awesome cuff bracelet (Aldo), and my vintage feel ring (H&M;).
Black, regardless of the brights that make a cameo every season (Hi Orange!), reigns queen as "safe" and let's not kid ourselves, sometimes safe is good. Most would say black is boring, but black is only as boring as the person styling the look! My favorite piece of jewelry right now is Onyx, or black stone jewelry, fake or real. I made my first black jewelry purchase in 2007 and its one of my favorite costume jewelry pieces! A few years after that, I purchased a huge black stone ring from H&M; with a vintage feel. Everyone that looks at my hands points out the ring over any other jewelry item I'm wearing. Not sure I would call this a trend, because I don't see it phasing out now. Nicole Richie, the Olsen twins and Beyonce sport the black jewelry look often. Here are some awesome options for bringing the look to your wardrobe with a minimal blouse look!