She's Got The Look: Jennifer Aniston
Wanderlust star, Jennifer Aniston, walked the red carpet's movie premiere in a leather-trimmed Tom Ford peplum dress. For us, this is the most impressive look we've seen on the actress who usually ops for black sheath dress styles. This dress shows off (or creates) curves and adds a bit of edge. We love this look! Good thing for us, the peplum style dress comes in all different looks and price points!  Check out the peplum dresses we want to add to our closet!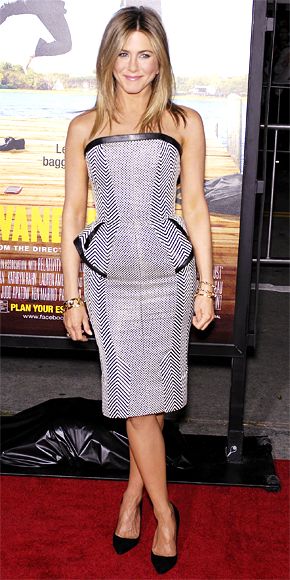 Michael Germana /Landov
A few pretty options here:
High Option!