The Event: The Artist Project Toronto
Nothing awakens your mind and eyes like 220 emerging contemporary artists in one large room. Coming together from various cities in and outside of Canada, independent artists congegrated upon Toronto's Queen Elizabeth building to showcase their art for
The Artist Project's Opening Night Preview Party
. Now in its fifth year, the theme  for TAP was Energy. Not only was this a great opportunity for artists to meet with galleries and media, but this was a great opportunity for art appreciators to meet the creators of the pieces they admired. Telly and I met so many amazing artists and personalities! Take a look at some pictures we took, learn more about some new technology we tried out, and watch interviews with TAP's organizers and
President of the Fashion Design Council of Canada,
Robin Kay
!
Guests were greeted to this before heading inside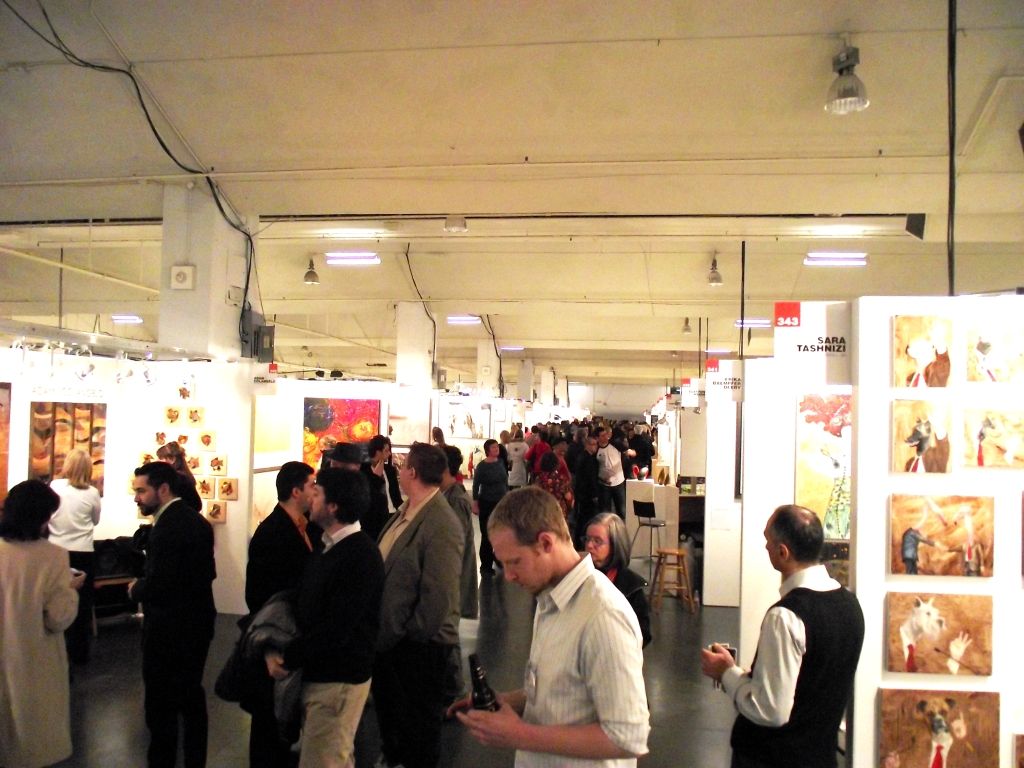 The turn out for TAP was incrediable. It's obvious that Toronto is interested in keeping up with the arts.
When we arrived we were ushered to the Bloggie Station, hosted by SONY. Here we were equiped with the Bloggie Touch 8 GB HD Camera where we could try the camera out, take pictures & video, and then upload the items right their in the media station. Overall the camera is easy to use and functional for the blogger on the go. We would have rathered a larger screen for viewing, better flash, better picture & video quality. In our opinion, a digital camera or smart phone had thesame and sometimes better performance. One of our videos was recorded with the new device, so you'll see how it compares to our tried and true equipment. The camera is available later this month.
Taking a breather in the media area before taking a long walk around the venue to check out the artwork.
Yes, dancing is a visual art.
Live music provided by Clara Venice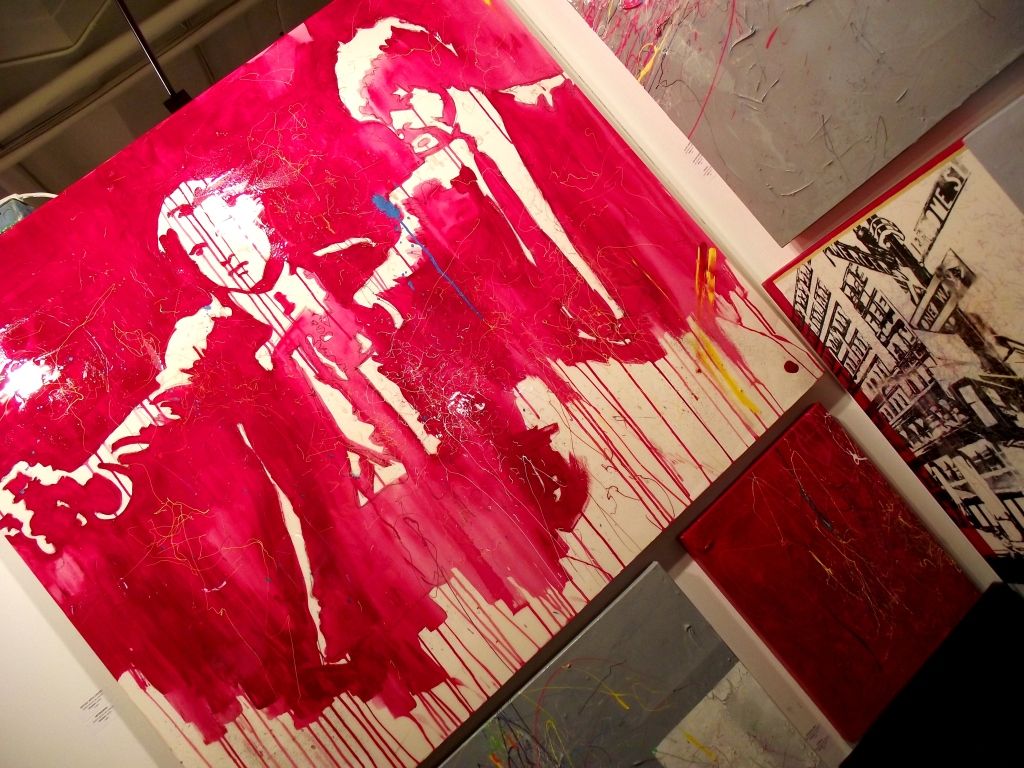 Telly & I posing at seperate times with Clarie Taylor, Show Director!
Visit www.theartistprojecttoronto.com for more information!
Stilettos & Rock n Roll,