Concert Experience: Marianas Trench at The ACC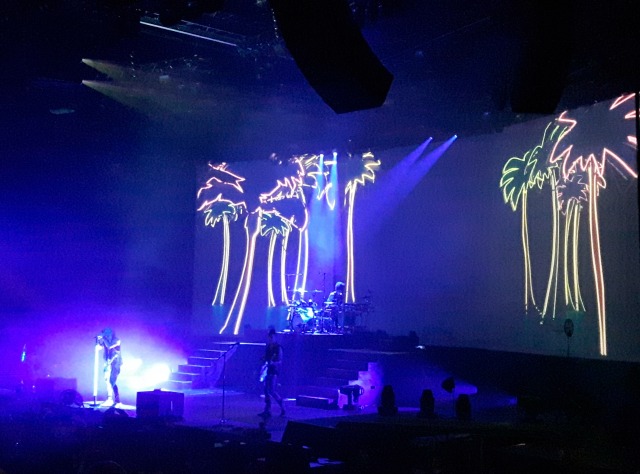 Mariana's Trench
has hit the 10 year mark as a major headliner in the Canadian music industry. When the band appeared on the scene a decade ago, many critiques saw them as a
emo
-rock band who would fizzle out with time.
Mariana's Trench
out-did the critiques and soared to newer heights, gaining spots on adult contemporary radio and video spins on
Much Music
. For a band as charismatic and creative as this one, Video is one of their strongest suits.
Last week, the band, supported by Walk Off The Earth, put on a fun show at The Air Canada Centre! Now, Walk Off The Earth, who caught the public's attention with their odd and quirky covers on Youtube, had the crowd shouting, dancing, stomping their feet. At first, we thought there would be a disconnect between the two bands, only because they are so different. Some would classify them in different genres, but after it was all said and done, the pairing made logical sense. It was pure, honest fun for the entire night. The pairing turned out to be perfect.
Highlights?
Walk Off The Earth gathering around one guitar to perform their covers of Goyte's Now You're Just Somebody That I Used To Know
Mariana's Trench entrance to the stage, complete with Miami Vice Neon Lighting (see above)
Mariana's Trench singing everyone's fav, Fallout
Josh,
the fearless lead vocalist of Mariana's Trench heading out into the crowded arena! He got real close and personal, playing piano to the excited concert goers
Josh flying in the air from a cord and his various outfit changes!
Marianas Trench Set List:
Astoria
Yesterday
Celebrity Status
Burning Up
All to Myself
This Means War
Desperate Measures
Pop 101
Shut Up and Kiss Me
One Love
Fallout
Who Do You Love
Stutter
Wildfire
Cross My Heart
Dearly Departed
Haven't Had Enough
End of an Era
Thanks to LIVE NATION & Strut Entertainment