TFW FW16: Hilary MacMillan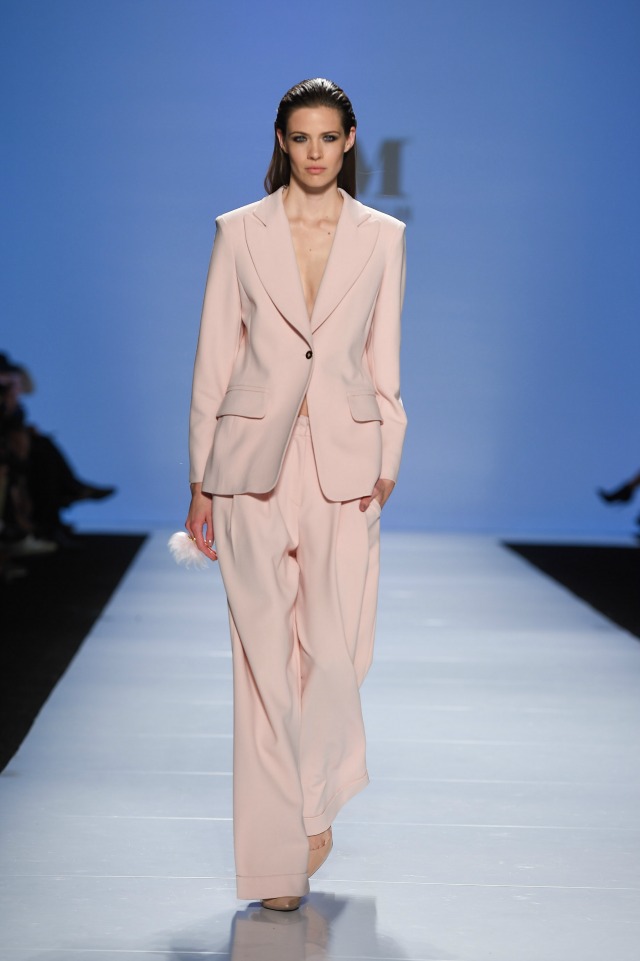 Toronto based designer, Hilary MacMillan presented a bold collection with faux pink fur pieces, lace and black at Toronto Fashion Week this season. The Hilary MacMillan Collection was a cruelty-free, animal-friendly collection and the brand will no longer use leather, furs, exotic skins, or feathers to create its clothing. Hilary is now a vegan and through her lifestyle, she will continue to innovate in her own way.
"Animal rights have been a passion of mine for quite some time and I wanted to transition this into my work as well." states the designer, "I have been a vegetarian for most of my life and recently decided to become a vegan. This shift has forced me to explore more faux options and discover new fabrications. Whatever small impact I can make for animal rights is a step in the right direction for my brand, my lifestyle, and my love of all living things."
See her collection below. We are huge fans of the pink two-piece suits and faux fur pieces.
Photography By George Pimentel
hercastlegirls