Quick 5 "On The Go" GAIAM Giveaway with Kaylee Johnston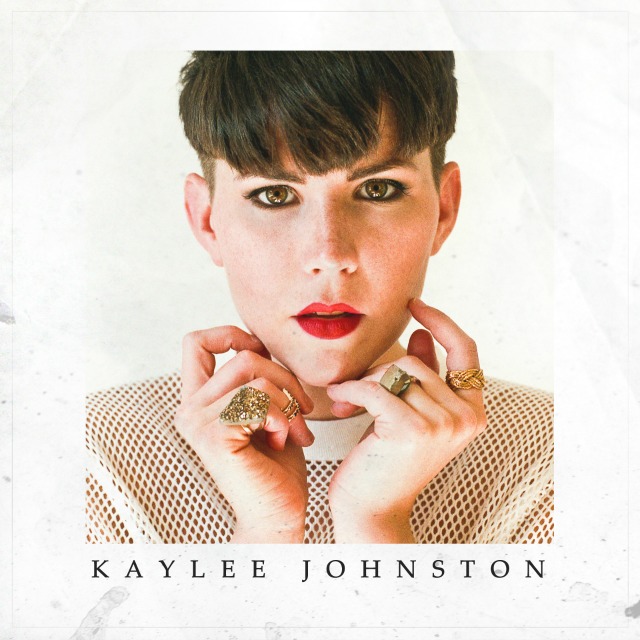 With warmer weather right around the corner (warmer weather is coming guys, we swear) it's time to choose your summer anthem! Good thing you visit HerCastleGirls.com because we've got a essential new track for you along with a wonderful prize pack for you to win from GAIAM! We recently chatted with Canadian recording artist Kaylee Johnston who has gained quite the following with songs like, Are You The One and Gone. Her latest offering is an inspired song called Getting Over You, which is part of her infectious new self-titled EP to be released June 3. When Kaylee isn't sharing the stage with artists like Carly Rae Jepsen, Marianna's Trench or One Republic, she's taking meetings with producers, travelling to perform and working on her music. To keep balanced and on-track, Kaylee incorporates Yoga into her weekly routine.
Our Chat With KAYLEE JOHNSTON!
1. Tell our readers and followers about your current single, "Getting Over You".
"Getting Over You" is the first single off my new EP! It's about what's on the other side of heartbreak. Whenever something ends in our life it can be so painful, and that's how I was feeling when I wrote the song. What I've learned since is heartbreak is AWESOME in that it's an opportunity to let go of the things that aren't working for us, and fall even more in love with who we are and what we have to offer!
2. As we listened to Getting Over You, we felt you were encouraging us Ladies to be empowered through any obstacle or situation. We think that part of that includes taking care of ones self. We know you practice yoga. How long have you practiced and what does yoga do for you?
So glad you picked up on that! Haha. Yes, I am all about empowerment, and I think it starts from within. We have to be able to believe in ourselves to get through the never-ending obstacle course of life. For me, yoga is like my re-set button. I've been practicing for over 10 years. When I'm feeling burnt out or stressed, yoga rejuvenates me.
3. Let's cover some getting to know you questions in! As an on the go girl, is there if there was any place in the world that you could go, where would it be and why?
I am dying to go to Bali. I live such a fast pace life, and I would love to go away for an extended period of time and just chill out, drink tea, meditate, and watch sunsets.
4. When it comes to Netflix, What have you been bingeing on recently?
Last Tango in Halifax! It's about this old couple who loved each other when they were in high school but never told each other. Then they meet up later in life and pick up where they left off. It gives me the feels every time!
5. If you could only be one, Would you prefer to be smart or happy, and why?
HAPPY! I'd like to think I'm both, but sometimes the 'smart' side of me over-analyzes and over-thinks. I'm always looking for ways to shut my brain off and just be present.

Now that you know what Kaylee does to stay balanced while she handles her day, GAIAM invites you to do the same! Enter our contest today for a chance to win the Following Prize Pack!
The prize pack includes:
• CD of new Kaylee Johnston EP
• Gaiam On The Go Yoga Mat Carrier
• Gaiam 5mm Premium Reversible Yoga Mat
• Gaiam Yoga Block
HOW TO ENTER:
Follow HerCastleGirls.com Instagram @HerCastleGirls
Like the picture of GAIAM Prize Pack on @HerCastleGirls instagram. Share with your friends using the hashtags #GAIAMxKaylee #OnTheGoYoga
Contest is open to Canadian followers only (Sorry US Peeps), and contest closes June 3rd, 2016 at 8pm eastern time. Winner will be announced on Instagram & Twitter.
hercastlegirls