Quick 5 with Singer + Actor Kolton Stewart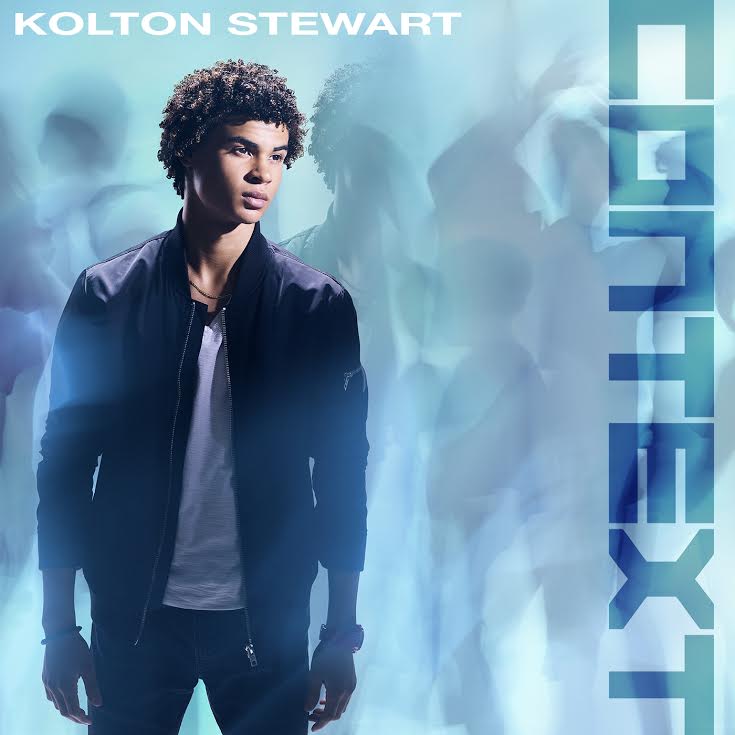 With a lead role on YTV and Netflix's smash hit Some Assembly Required and supporting roles on Saving Hope, The Next Step and My Big Fat Greek Wedding 2, Ontario, Canada native Kolton Stewart is one to watch in 2016. The rising singer comes from a musical family, and after landing a coveted performance on The Ellen DeGeneres Show at thirteen, Kolton used his acting skills mixed with his musical talents to land roles in The Music Man, West Side Story, Macbeth and the Lion King as Young Simba. Now, Kolton has made his debut in mainstream music with his single Context, co-written with Matthew Tishler (Ashley Tisdale), Phil Bentley (Christina Aguilera and Jordin Sparks) and Jesse Weeks. Get ready to dance because this track will be playing on all the patios and beaches this summer! Kolton took time to answer some of our Summer themed questions, so check it out below and head over to Itunes to purchase Context!
It's finally Summer! What are your favorite Summer activities?
Yes! I am so excited for this summer. I love playing sports so I plan on playing as much sports as possible. I especially love football and basketball so my friends and I plan to get a lot of pick up games going! I also joined Soccer in an organized league so that should be a lot of fun. I really enjoy camping as well and would love the chance to get out in my trailer for a few weeks.
If you could jump into a Winnebago for a road trip where would you head? And who would you bring as your navigator? (Explain why you chose them).
I would choose to go for a week road trip to British Columbia. I have lived in British Columbia for the past 3 years while I was filming my YTV/Netflix show Some Assembly Required. It is such a beautiful place and I would love the chance to drive up there and go through the Rockies. I think British Columbia would be a great place to go camping and I would probably bring my two friends Neil and Simon as the three of us always have great times together and it would be awesome to go on a road trip with them. Also they are fairly good with directions. 🙂
Summer is usually the most happening / busy time for musicians. What live performances / appearances are you gearing up for this Summer?
In between promoting the new single, acting commitments, writing new music and recording I won't have much of an opportunity to be out touring but I certainly plan on being out on the road in 2017!
When you think of a Song of The Summer, from previous years (and by another artist), which one do you recall and why?
I would have to say that last year my two songs of the summer were Can't Feel My Face by The Weeknd and Where Are You Now by Skrillex and Diplo featuring Justin Bieber. These songs would have to be my songs of the summer in 2015 because they just had these killer beats and always made me want to get up and dance! I am excited to see what songs will keep me dancing the most this summer. Can't Fight the Feeling by Justin Timberlake is looking like a very high contender!
While on the road and doing media, you meet a lot of new supporters and fans. When they ask you to describe your music, what do you say?
I would say that my music has a wide array of styles. I have a side of me that is very rnb/pop oriented but then there is another side of me that is very passionate and vulnerable. I always say that my three artistic influences are Justin Timberlake, Bruno Mars, and Ed Sheeran.
Thanks so much for taking the time to interview me ladies, I look forward to
meeting you both soon :).
Kolton online & on social media
http://www.facebook.com/KoltonStewartPerformer
http://instagram.com/koltonstewart
http://www.youtube.com/koltonstewart
hercastlegirls